Health Benefits of Getting Outdoors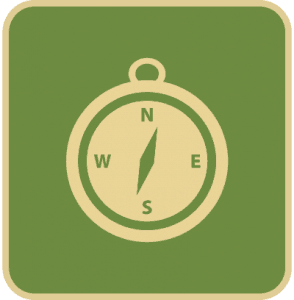 Did you know that getting outdoors is not only fun but great for your health?
I suppose that I've always assumed that days out with the family to the great outdoors or even the local park were good for our health, but that wasn't the primary reason for our day trip.  However, after reading a really interesting article on this topic, I was surprised at the breadth and magnitude of these health benefits!
Julie Singh who runs the awesome Trip Outside website (see link at the end of this blog) has identified 13 health benefits 

associated

 with trips to the outdoors.  These not only can help to improve physical and mental health, but can actually fend off illnesses and even make you a happier person!  Now that is something that I just had to learn more about!  
It's not that I need an excuse to plan a trip to the outdoors, but I do foresee a time when my son maybe doesn't want to go for a day out – particularly if it's cold or raining  – so these benefits will reinforce the thought that I'm doing the right thing as a parent by insisting that we go for a hike or a walk in the countryside!
Here are a few of Julie's findings – read on to find the full list:
BEING IN NATURE BOOSTS LIFE SATISFACTION
Julie found that a recent study shows that men and women who spent just 20 minutes in a park setting reported a 64% hike in life satisfaction.
BEING OUTSIDE IS GOOD FOR EYESIGHT
It seems that spending time outdoors in childhood could lead to better vision later in life. A recent Canadian study found that spending time in nature greatly reduces the risk of myopia, more commonly known as nearsightedness. I've actually noticed that if I've been getting sore eyes or headaches from long computer sessions with work, then a walk around the block at lunch time certainly helps, and if I've had a walk in the countryside at the weekend, then my eyes don't get so tired next time I'm working with a screen.
OUTDOOR TIME IMPROVES SLEEP
I have trouble sleeping sometimes – sometimes due to excess coffee consumption, but often due to things whizzing around my mind and work commitments. I've certainly noticed that I sleep well after a day out in the countryside, but I just put that down to being tired! Julie has found a study that shows that increasing the amount of time an individual spends outside helps to regulate body temperature, along with the sleep-wake cycle, otherwise known as the circadian rhythm.
THE GREAT OUTDOORS GENERATES CREATIVITY
Julie states that a great way to promote creativity is by unplugging and enjoying time in nature. The key is disconnecting from technology, including social media, and giving your mind a much-needed respite. Aside from being a Dad and planning days out I'm a professional magician and some of my best new ideas and routines have come to me half-way up a mountain or walking alongside a river in a valley. Julie concludes that "thankfully, it seems nature has the ability to restore attention, which can lead to improved creativity."
Click
here
for the full list of 13 benefits and Julie's tips for optimising outdoor time and staying safe, and let me know below your thoughts on this or if you have
benefited
from being active outdoors.

What Will Your Next Adventure Be?