Zog Activity Trails | Forestry England Review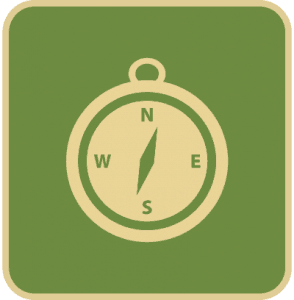 A Review of the Forestry England Zog Activity Trail
(Multiple Locations in England)
I've just returned from a great family day out on the Zog Activity Trail created and operated by Forestry England.  Read on to find out where they are, what they're all about and also Charlie's Ice Cream Rating!
What are they

?
They are activity trails in Forestry England parks where you can f

ollow a route and complete activities, quizzes and challenges along your journey into the forest.  You will encounter 
characters from the Zog stories, uncover hidden pictures and images and collect stars as you learn different lessons – just like Zog did at Dragon school!
What Do I Need?
You can just turn up and walk around the trail for free as they are well signposted.  
However, it is much more fun if you purchase an activity pack (see photos below for a sample of the contents).  This cost £3 and was well worth it.  At our Forestry England park (Birches Valley in Cannock Chase) we bought our pack from the cafe near the main car park.  I presume that you can do the same at your nearest Zog Trail (more on that later).  
Charlie loved wearing the Zog mask and using the 'magic' decoder lens to reveal hidden images around the trail on the special activity boards.
Where Are They?
This Forestry England website allows you to find your closest trail – just type in your postcode or location.  I've tried a few random searches for you and have found the following Zog Trail locations:
Our Day Out
We arrived early morning to a very empty car park.  Our local forest was easy to find with good instructions from the Forestry England website.
Cafe
We first headed to the cafe to pick up our Zog Activity Trail pack and grab a take-away coffee to go (using our re-usable coffee mugs of course!)
Trail
We had a great time on the trail.  The different activities were really interesting and we had to spot different wildlife, look for birds nests and evidence of other creatures.  There were also fun tasks that you had to undertake such as making animal noises, or flapping your wings like a bird or dragon!
Overall it took around an hour to walk the full trail – but we were going at quite a slow pace and doing all of the different tasks and activities – plus going off-piste when Charlie found interesting things to look at!
The final part of our day as always when we visit Birches Valley is the adventure playground.  Charlie loves this park and it amazes me how more adventurous he becomes with each visit. There is a great selection of play equipment for toddlers and older children alike and it is well spaced so that there are safe zones around swings and the bottom of slides etc.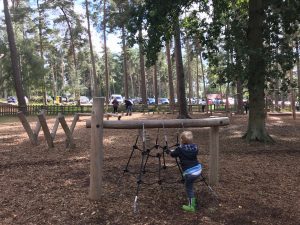 Pros
1. A nice easy going walk just over 1 mile from the car park – around the trail – and back again.
2. Good facilities at the trail we visited (Birches Valley, Cannock Chase) including a cafe, toilets, and an Adventure Playground.
3. The route would be suitable for bikes.


4. Good value activity pack.
Be Mindful of
The car park and 
general
 site can be busy with mountain bikes so you have to keep a close eye on your little ones.  I assume that this is also the case at other Forestry England parks.
Charlie's Ice Cream Rating 

It was too chilly for an ice cream, but we did have a lovely hot chocolate 
3.5 / 5
What Will Your Next Adventure Be?