Birches Valley Family Day Out Review Cannock Chase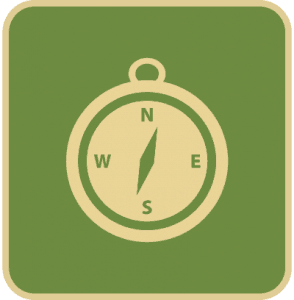 In search of The Gruffalo
A few weekends ago we had a visit to the Birches Valley Forest Centre on Cannock Chase. We had been before on a number of occasions, but since our last visit Harry had started to enjoy The Gruffalo story and so we thought that we would go back and check out the Gruffalo Orienteering trail.  Before I tell you about our day and why we were a little late to the party, here are the basics:
What is it

?

The Birches Valley centre is operated by the Forestry Commission and is situated on Cannock Chase near Rugeley, Staffordshire. The centre has the following features and activities:
4 walking trails

4 cycling trails

Go Ape!

Forest Segway

Orienteering

Dog activity trail

Adventure Play areas

Picnic areas

Bike hire

Café

Dogs welcome
Our Day
The Gruffalo Trail
We arrived late morning and there were ample car parking spaces. It is easy to find with a sat nav and is also well signposted (see section on how to get there).  We headed towards where we remebered the Gruffalo trail to be located (giving the Adventure Playground a wide berth so that Harry didn't see this until the end of the day).  We found our first character – the snake – so I opened up the Gruffalo Spotter smartphone app that I had previously downloaded to my phone to get the augmented reality going – only to find it wasn't working. A short internet search later and we found that the augmented reality app and trails have now finished. It could be that you can still pick up a paper map and orienteering sheet but we didn't manage to find anything during our visit. 
We therefore carried on walking around what we assumed to be the trail and we did manage to find a few other characters from the story hiding in the trees. Harry was particularly impressed with the Gruffalo sculpture which towered above him – in fact he was a little apprehensive at first when approaching it.
Den Building
After a while we deviated off the main path and followed a route through the trees. We found a really cool den building area where we spent some time playing in and out of the dens and helping to improve their design by adding extra bits on. Harry loved this but insisted on trying to drag the largest logs that he could find – often far to big for him to move!
The Huge Outdoor Drum Kit
After this we walked over towards the Go Ape! Centre but spotted a trail leading to a circle of blue things. These turned out to be upturned plastic barrels of different sizes that could be used as a giant drum kit!  Harry (and dad) loved this and had great fun bashing them with sticks!
Go Ape!
The Go Ape! Centre had two sections which comprised a main course and then also a junior course. This looked great fun and Harry really wanted to do this so we'll definitely be going there next year when he meets the minimum height requirements.  I noticed a poster advertising birthday parties at the junior course which looked great fun and something to keep in mind for when Harry is a little older. 
The Cafe
The temperature ended up getting quite cool by the afternoon and so we headed to the warmth of the cafe to have a hot chocolate and a snack.  The cafe has changed since my last visit and I was impressed at the way it was set out, the range of food and drinks being offered and also the prices.  The sausage rolls looked great as did the jacket potatoes.
The final part of our day out was the adventure playground.  Harry loves this and he becomes more adventurous each time he visits. There is a great selection of play equipment for toddlers and older children alike and it is well spaced so that there are safe zones around swings and the bottom of slides etc.  It always amazes me how enthusiastic Harry is and keen to try the things that are clearly well above his age range!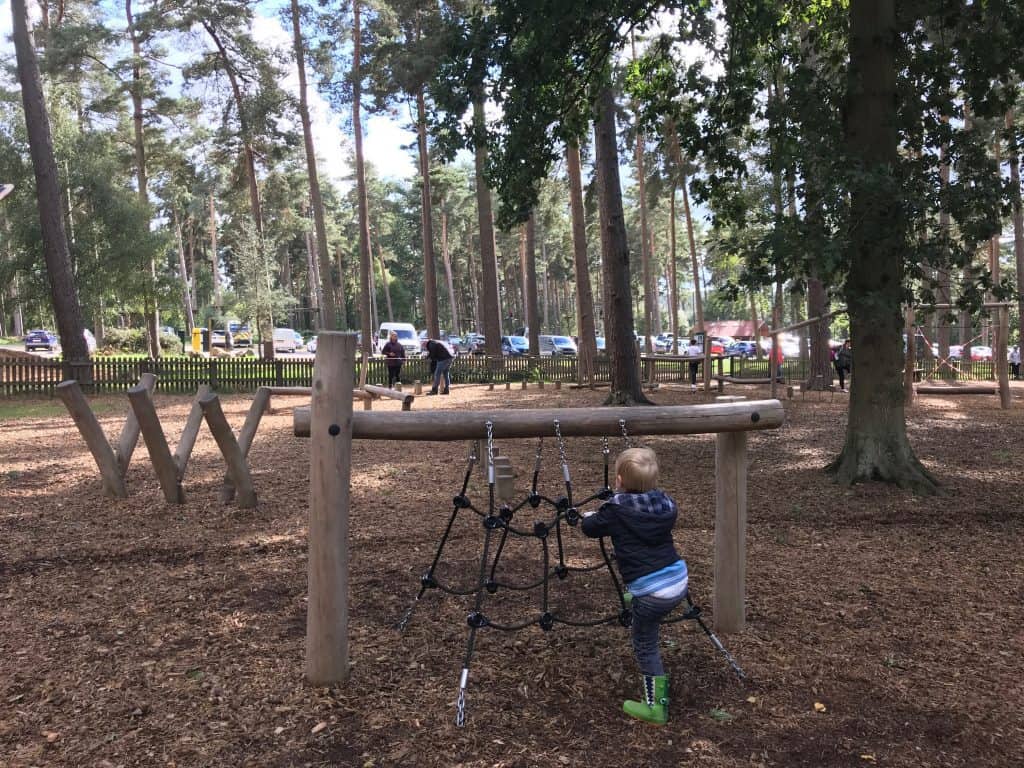 How Much
The site is free to walk around but there are charges for parking.  However if you consider the fee paying for a full day / half day worth of entertainment then it puts it in perspective – plus the car park fee helps to fund the upkeep of the centre.
At the time of writing the car parking charges are:
Up to 15 min: free
Up to 1 hour: £2
2 hours: £4
All Day: £6
The bike hire and Go Ape! have charges so see the official website for full details.
Pros
1.A great outdoor activity centre.
2. Lots to do for a full day or easily accessible for a short visit.
3. Great cafe and picnic areas.
Be Mindful Of
1. The footpaths / different activities were not always well signposted.
2. Take care on the footpath trails and around the centre itself as there are many bikes and some users cycle far too quickly / close to pedestrians and children.
3.  Cafe can get really busy – ok on dry days as there is plenty of seating outside.
Harry's Ice Cream Rating 

N/A
Given that we've moved into autumn I'll put Harry's Ice Cream rating on hold, but will be bringing in some alternatives in the next blog!
The postcode for the car park is: WS15 2UQ
There are other car parks on Cannock Chase nearby (many with no parking charge) which could also be used.   Note there are no direct public transport to Birches Valley Forest Centre.  The nearest railway stations are Rugeley Trent Valley and Rugeley Town which are both approximately 2 – 3 miles away. 
What Will Your Next Adventure Be?