Hunstanton Sea Life Sanctuary Family Day Out
Get up close and personal with some amazing sea creatures and learn about a real working rescue centre.
A short while back I took my son to the Sea Life Sanctuary at Hunstanton. We were on a family holiday and facing a bitterly cold easterly wind that was battering the town it seemed like the perfect day to make a visit. 
I had previously been to this attraction once before on a family holiday when I was a child, and whilst there are a number of 'Sea Life Centres' across the country, this one has a number of unique elements which I felt were worthy of a blog and a review.  However, before we get into the specific details and to give you Harry's all-important ice cream rating, here's a brief introduction to the these attractions for those that are new to them.
What is it

?

The Hunstanton Sea Life Sanctuary is part of a chain of aquariums owned and operated by the Merlin group.  There are nearly 60 'Sea Life Centres' globally with 15 across the UK:

 

* Birmingham – National Sea Life

* Blackpool – Sea Life

* Brighton – Sea Life (Sea Life Brighton is the oldest operating aquarium in the world)

* Great Yarmouth – Sea Life

* Gweek – Cornish Seal Sanctuary

* Hunstanton – Sea Life Sanctuary

* Loch Lomond – Loch Lomond Aquarium

* London – London Aquarium

* Manchester – Sea Life Trafford Centre

* Oban – Scottish Sea Life Sanctuary

* Scarborough – Sea Life Sanctuary

* Weymouth – Sea Life Adventure Park

* Alton Towers Resort – Sharkbait Reef by Sea Life

* Chessington World of Adventures – Chessington Sea Life Centre

* Legoland Windsor Resort – Atlantis Submarine Voyage

 

The term 'aquariums' doesn't really seem a fitting description given what they are.  In my mind that word conjures up an image of a more traditional, Victorian style attraction, with a sterile, clinical feel. This is far from that and I would suggest that a 'themed discovery centre' seems more appropriate.

This particular centre at Hunstanton features many unique features and so even if you have previously visited one of these attractions, it is worth reading on.  If however you've never visited one before and there is a different Sea Life Centre more local to you then there are many common elements across these centres so this review will still give you a flavour of they are about.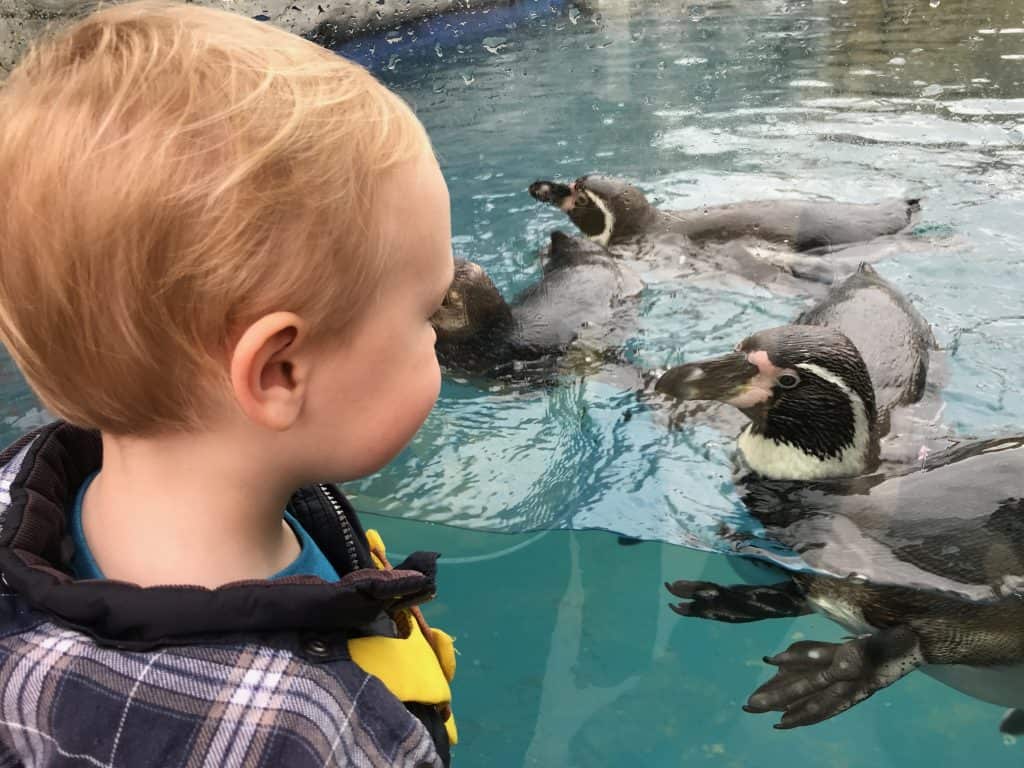 Our Day
After buying the entrance tickets with our vouchers (more on that later) we entered the attraction and were greeted by an official photographer. I often bypass these but on this occasion I was with my brother and his family and also my mum and dad and so we thought it would be a good opportunity to get a photograph of us all together (the large family get togethers seem to be few and far between these days).  After the surprisingly short time that it took my son and niece to smile in unision we made our way into the first room.
Bay of Rays
The centrepiece of this zone which was the Bay of Rays, which featured a large raised fish tank that we could walk around.  Harry and his cousin both loved the fact that the sides of the tank were glass all the way down to the floor, which meant that the fish were at eye level with them.  Harry loved the Undulate Rays in particular as their gill and mouth arrangement on their undersides made them look like "laughing fishes".   Around the edge of this first room were smaller tanks, but many featured raised platforms for children to stand on so that they could see in.  
There were numerous tanks and displays in this first section but Harry was keen to push on and see the Penguin Beach that he'd spotted on the poster outside.
Penguin Beach
This Penguin Beach was a relatively new addition and had a pool, themed rockwork and glass viewing panels to look underwater.  However, after having one quick peek through the fence, Harry pulled a face and announced that they were "a bit too smelly" and wondered off! He did eventually warm to them, especially after watching one waddle and fall unceremoniously into the water which he thought was brilliant!
Seal Rescue Centre & Otter River
From here we entered the Seal Rescue Centre which contained a number of seal pups that had been rescued for various reasons (one abandoned by their mother and another caught up in old fishing nets).  The centre provides care and medication with the aim of rehabilitating and re-introduction to the sea.  On average they care for around 40 seals per year.  Whilst most of the seal pups that we saw were on the mend, Harry did notice that one in particular "looked sad" but that he "might just want some dinner" (see picture below).
Outside was a large pool where the less critical seals could swim around before being released.  This had steps down to glass wall in the side of the pool which gave you an underwater view of the seals.  
Adjacent to the seal pool was an Otter River enclosure, which Harry enjoyed trying to spot them as ran around and jumped in and out of the water.  
I'd recommend trying to time it so 
that
 you can see one of the complimentary talks at the seal pool or Otter River as these were really informative and the children enjoyed watching them feed.
Outdoor Play Area
We then proceeded to the outdoor play area. This was largely a fun pirate ship surround buy a giant sand pit. The ship had tunnels, slides, rope bridges and various levels to climb on and hide in. It was great for older children but many elements were unsuitable for small toddlers, and adults were not supposed to go on the slide which was a bit too steep and fast for younger children. At the side of the play area was situated a flood and drink kiosk but this was closed on our visit as we were just outside of the main tourist season.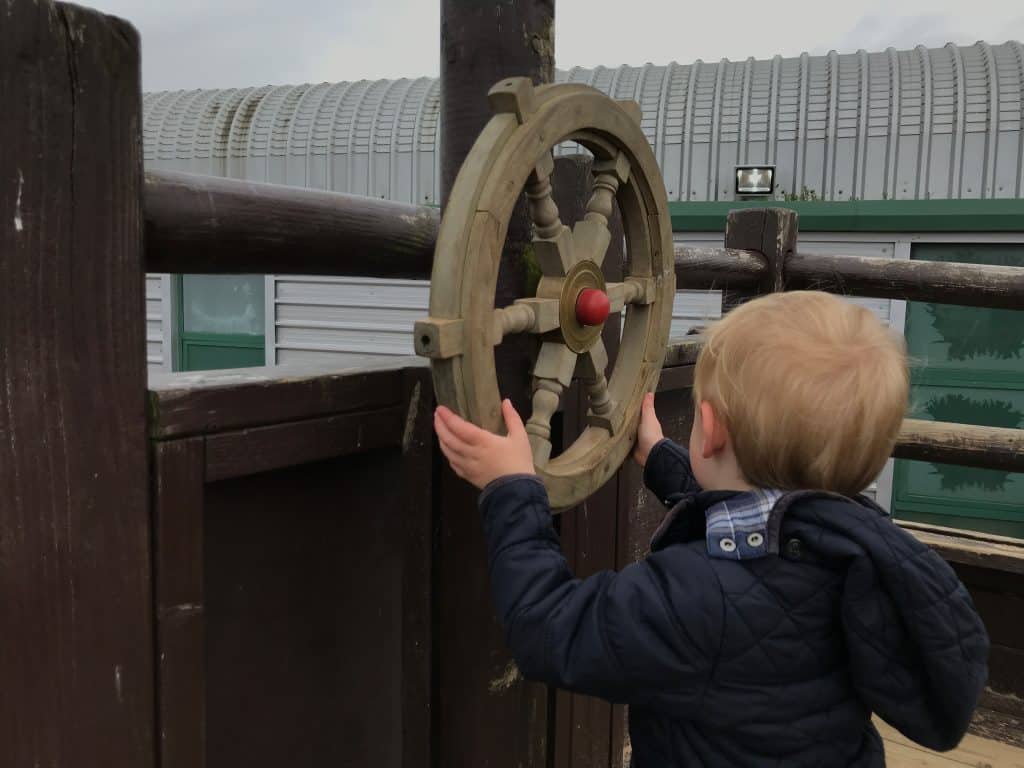 The Mighty Amazon
After finally getting Harry to leave the pirate ship we made our way into the second section of the attraction where The Mighty Amazon zone had a number of warm tropical pools and displays – Harry particularly loved the tank full of Clown Fish (Nemo), the crocodiles and also the "silly hair fish" (see picture below!) but he thought that the piranhas looked "a bit too grumpy"!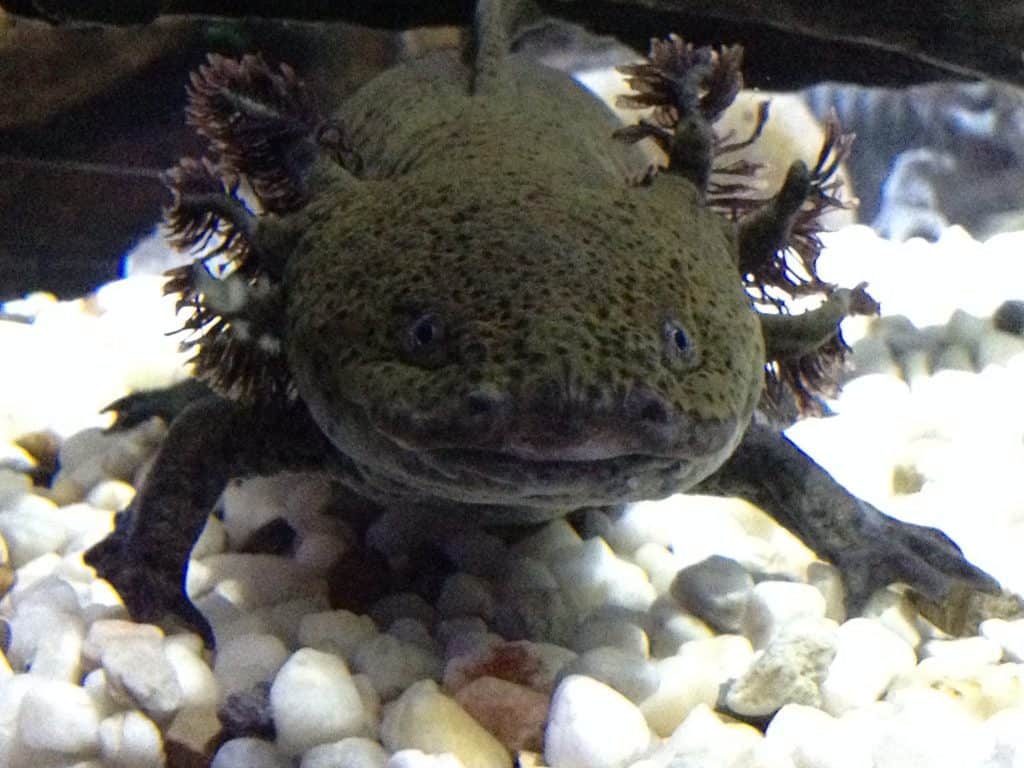 Underwater Tunnel
The highlight of the attraction for many people is the underwater tunnel.  For those not familiar with this you literally walk through a tunnel of clear glass with 187,500 litres of sea water above you, allowing you to experience a dive without getting wet.   As this was one of the older Sea Life Centres it had glass from about chest height forming a semi-circular roof, whereas newer versions have a glass tunnel all the way around you from the floor up which feels more immersive.  Despite that, it was still great to see the fish and small sharks swimming right at you and over your head. 
Harry wasn't that keen on the underwater tunnel – I'm not sure if he grasped the concept of being underwater or if it just felt a bit too enclosed – but he just wanted to walk through as fast as possible.  A great experience if you've not walked through one before – just don't think about Jaws 3.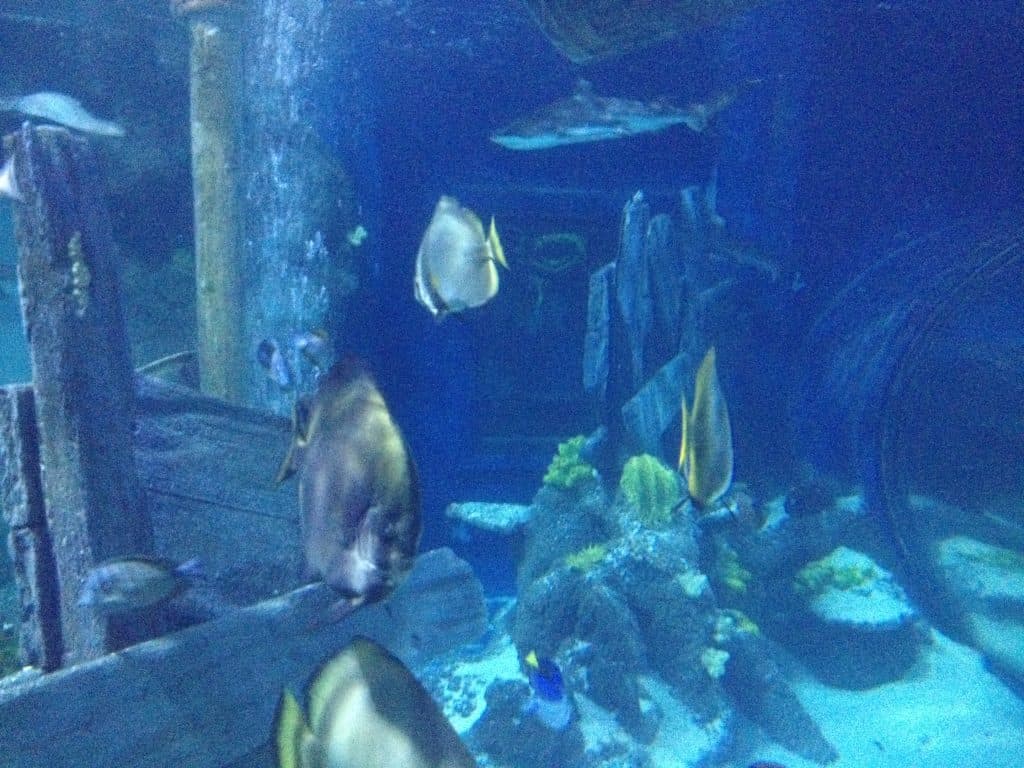 Rainforest Ranger Experience
Something that was new to me at these centres was the Rainforest Ranger section.  This featured a very warm and humid room that contained various snakes, lizards, ants and other  "creepy crawls" as Harry likes to call them. The Leaf-cutter ants were in an open display which meant that they could wander off and walk on the floor and up your leg if they so desired!  There were warnings that these ants could bite which put a few people off entering.  It was fascinating seeing the various displays but it was so warm and humid, is was on the verge of being uncomfortable (i think made particularly worse by the multiple layers of clothing that everyone was wearing due to the easterly wind outside). 
How Much Is It?
We used one of the two-for-one Merlin vouchers that you see on many household products – I'd definitely recommend trying to find these ahead of your visit.  If your forget your vouchers then there is a local Tesco in the town that will probably have some during March to September.
At the time of writing these are the current prices for the sea life centre at Hunstanton:
Adult (14+): £16.95
Child (3-13): £14.95
Adult (14+): from £10.17*
Child (3-13): from £8.97*
*Book at least 4 days in advance to get the maximum 40% discount.
They also offer a number of premium experiences for an additional cost which need booking in advance, including shark and turtle feeds, breakfast with the seals and even a sleepover! Sleeping with the fishes?! Hmmm I'm not sure that I like the sound of that!
Pros
1. Great rainy day attraction
2. Don't be fooled by the size of the building – if you look at each display and take your time it could fill 1.5 to 2hrs (including the playground)
3. Free entrance with your Merlin Annual Pass
4. Many 2 for 1 vouchers on products in supermarkets
1. Make sure that you pick up a Merlin 2 for 1 voucher before you visit, or book in advance online to get the cheaper entrance price
2. Despite the different species in the various tanks, I noticed that some younger children got bored a little quickly as in their eyes it's all quite similar.  If your children fall into this category then you could end up going around in less than 30min
Harry's Ice Cream Rating 

2/5: Standard Walls ice creams – good selection but nothing special
How to get there
The Hunstanton Sea Life Sanctuary is located on Hunstanton promenade a short walk from the town centre.  There are many local car parks nearby, however the official website recommends parking at Seagate East and West car park (PE36 5BD).
What Will Your Next Adventure Be?